We are currently accepting new patients!
Formerly Hansen & Amundson Dental Group
Same great dentists and services!
Outstanding service! Hygienist Bonnie is gentle but thorough with my cleanings. And I know I'm in good hands with Drs. Amundsen and Tea.

MzTe MoNa


8/21/2019

My experience was fabulous as always. Very friendly and personal service.

Susan Gray


8/15/2019

Bonnie has been our Hygienist, she is thorough and kind as she cleans my teeth. Dr. Amundson is a kind pleasant dentist as he works on you. I highly recommend Montrose Dental Partners!

Gail Kubik


8/14/2019

Very caring, very professional, and no matter what the circumstances they can always fit me in.

Roxanne Morris


7/11/2019

From the front desk to the hygienist to the Doctors- Great Service, efficient and friendly.

Kolten Tea


7/09/2019

Bonnie is both personable and a good hygienist. It is always good to see her, and I feel I am working with her for healthy teeth.

Evelyn Kaufmann


6/21/2019

Ready for me when I arrived for the appt. Friendly and efficient dentist, hygienists, and staff.

Michael Wilson


6/18/2019

I have been going to this clinic for almost two years. After having a frustrating experience at another dental office, I was scared and didn't want to go. The staff was validating of my experience, and helped me recover emotionally! They have always completed the full required procedures within the time scheduled. They also accepted my insurance, which is super helpful. If you don't have insurance, they have a membership plan that helps make dental treatment more affordable. I am very impressed, and they are humble about their business success.

Laurie


5/27/2019

Donna Bess has always taken extra time to make sure my teeth are in good shape. Today was no exception. I now have a plan going forward.

Ralph Tingey


4/30/2019

Always good care and genuine people. As always like a massage for my teeth!

Katy Gildehaus


4/30/2019

Great experience on semi-annual visit. Courteous, competent, personable, service. I've never enjoyed dentist visits so much!

Steve Cook


4/25/2019

The staff was great to work with, from the front desk, hygienist, and Dentist - Thank You

Doug Tea


4/22/2019

Been going to this dentist for over 18 years. Always appreciate the professionalism and care I get here. I dislike how I get switched to a new hygienist so often.

Staci Nelson


4/19/2019

Great job. Great people. Yay

Peter B Amundson


4/16/2019

Wonderful staff. Great service.

Socorro Andujo


4/15/2019

I broke a tooth and they were able to get me in quick and work with my schedule. Bonnie and the whole group are always pleasant and professional! Dr Amundson explains everything well and I appreciate the care he gives. Great Dental Team!

Lisa Kramer


4/10/2019

Bonnie Curtis is a great hygienest and very friendly and caring. Front office people are too.

Merrill Kaufmann


3/08/2019

Always good care and genuine people. As always like a massage for my teeth!

Katy Gildehaus


2/04/2019

Awesome practice with awesome employees! Dr. Horkan makes going to the dentist an enjoyable experience.

Ashley Martin


1/25/2019

This is the second time I have come to see Dr. Hansen for an "emergency" treatment. He was able to diagnose the problem and had time to work on my teeth, during that same appointment. No need to wait and come back later! It was wonderful to be able to get it taken care of right away. And, with me being a cash patient, he has always worked with me to find the most affordable solution, with great results! Dr. Hansen and the entire staff are awesome!

Michell Pietak


12/07/2018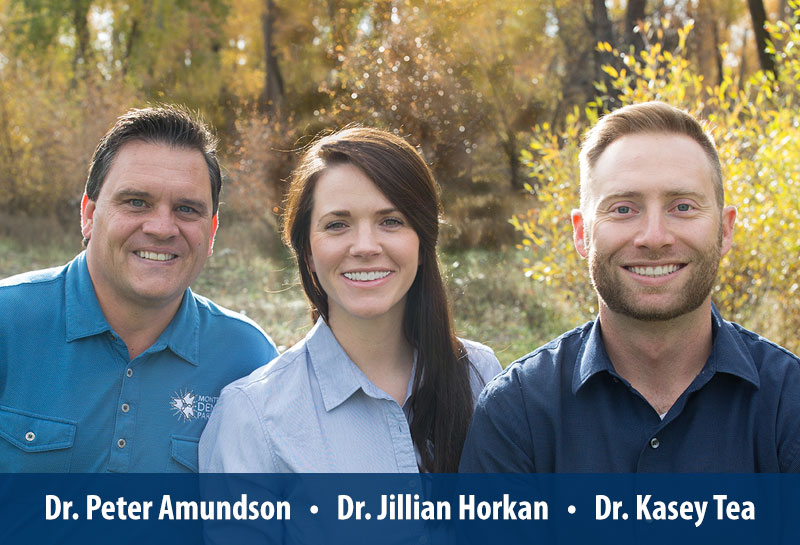 Three Dentists in One Location
We strive to provide our patients with the highest quality dental care in a timely manner using state of the art techniques. Our treatment is accomplished with the patient's comfort in mind by a friendly, caring, well trained staff. Our primary goal is to help our patients achieve optimal oral health as an important part of their total body health.
We thank you for allowing us to take care of your dental health and look forward to serving you.
– Dr. Peter Amundson, Dr. Jillian Horkan, Dr. Kasey Tea
Quality Family Dental Care in Montrose, Colorado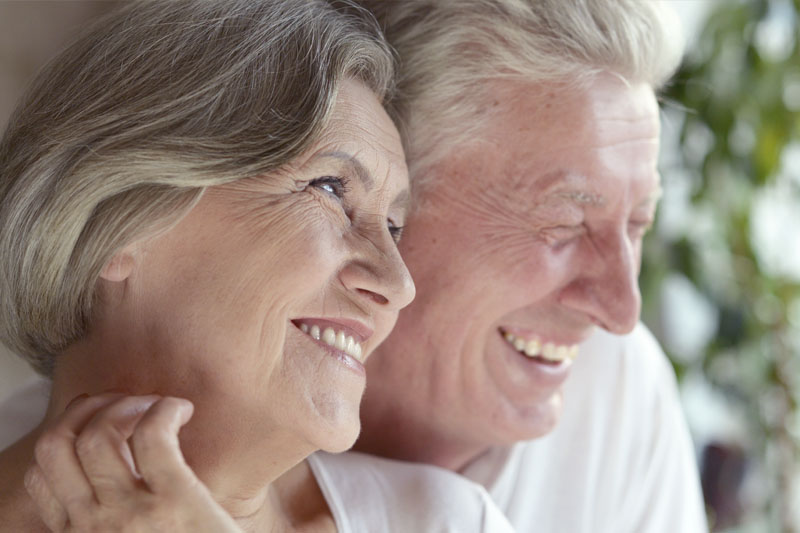 White / Composite Fillings, Bridge, Implants, Same Day Crowns / CEREC, Dentures
We are Accepting New Patients!
No Insurance? No Problem!
Join Our Loyalty Club and Save with Low Monthly Payments for Your Preventative Care!
We offer discounts for cash payments and a 10% discount for uninsured veterans!
Some restrictions may apply.
Montrose Dental Partners
Montrose Dental Partners
Montrose Dental Partners
629 E. Star Court
Montrose, Colorado, 81401
Reserve your appointment today!
Enjoy our Expanded Offices Hours
Monday – Friday
7:00 AM – 5:00 PM